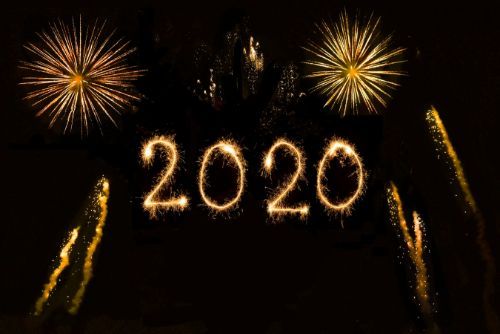 New year, new you, new approach to your marketing
At this point, you've certainly devised your 2020 marketing calendar. You know what content you'll be focusing on when, but you've still got room to integrate best practices and explore trends on the rise. 
Make these five New Year's resolutions for your 2020 marketing.
1. Master data visualization.
If you haven't gotten on board with infographics or other forms of data visualization… well, better late than never. 
It's one thing to write out your selling points. It's another to market your benefits through the use of clever design and data, which in tandem make a more compelling case. Most people are visual learners, and you have a better chance of getting your marketing messaging retained by those who need to see it. 
This year, make more visual content: infographics, videos, robust landing pages and slick print pieces.
2. Personalize marketing experiences.
As technology becomes smarter, so does marketing's ability to become more targeted and unique to many different users. 
Not every business has the marketing dollars to personalize everything, but pick a few spots where you can really make an impact. Create a tailored landing page with a personalized URL (PURL). Rather than sending out a mass mailing, use variable data to personalize a letter with your customer's first name and other pertinent data specific to them. Create unique content for first-time visitors to your website.
3. Automate with AI.
It's time to leverage the power of automation. Not only can it help you double down on personalization, but it can take over a lot of your heavy lifting. Focus your staff on creating a better customer experience and new strategies while automation deploys marketing pieces.
Start with your email marketing. Tie your web analytics to your favorite email marketing tool and create email content based on customer behaviors—pages they visited, items left in their cart, etc. This will help keep your business and products top of mind.
After that, explore how implementing a chatbot on your site can help visitors find what they need and improve sales and the customer experience.
4. Sell on social media.
Users want more interactivity with the content they are engaging. Shrink the sales funnel by offering a sales point right inside your next post.
Rather than simply posting a product photo on Instagram, you can elevate it by linking it with a "buy now" option. You'll make it that much easier for a user to buy your product and for you to sell it. 
It's becoming standard practice for e-commerce businesses to enhance their social media profiles for selling. On top of Instagram, look into your sales-optimization options on Facebook, Twitter and Pinterest. 
5. Go live with your video. 
None of the content you create carries as much potential as video. Surveys show that most users prefer to learn about products via video, and you can seize on this opportunity with live video. 
A great, polished, produced video can do a lot for your brand, but it never carries the same authenticity as live streaming. You build credibility with your audience by revealing the people behind your business and giving an unfiltered look into what you do. Consider revealing new products or services through a livestream—you can build anticipation and garner broad audience interest.